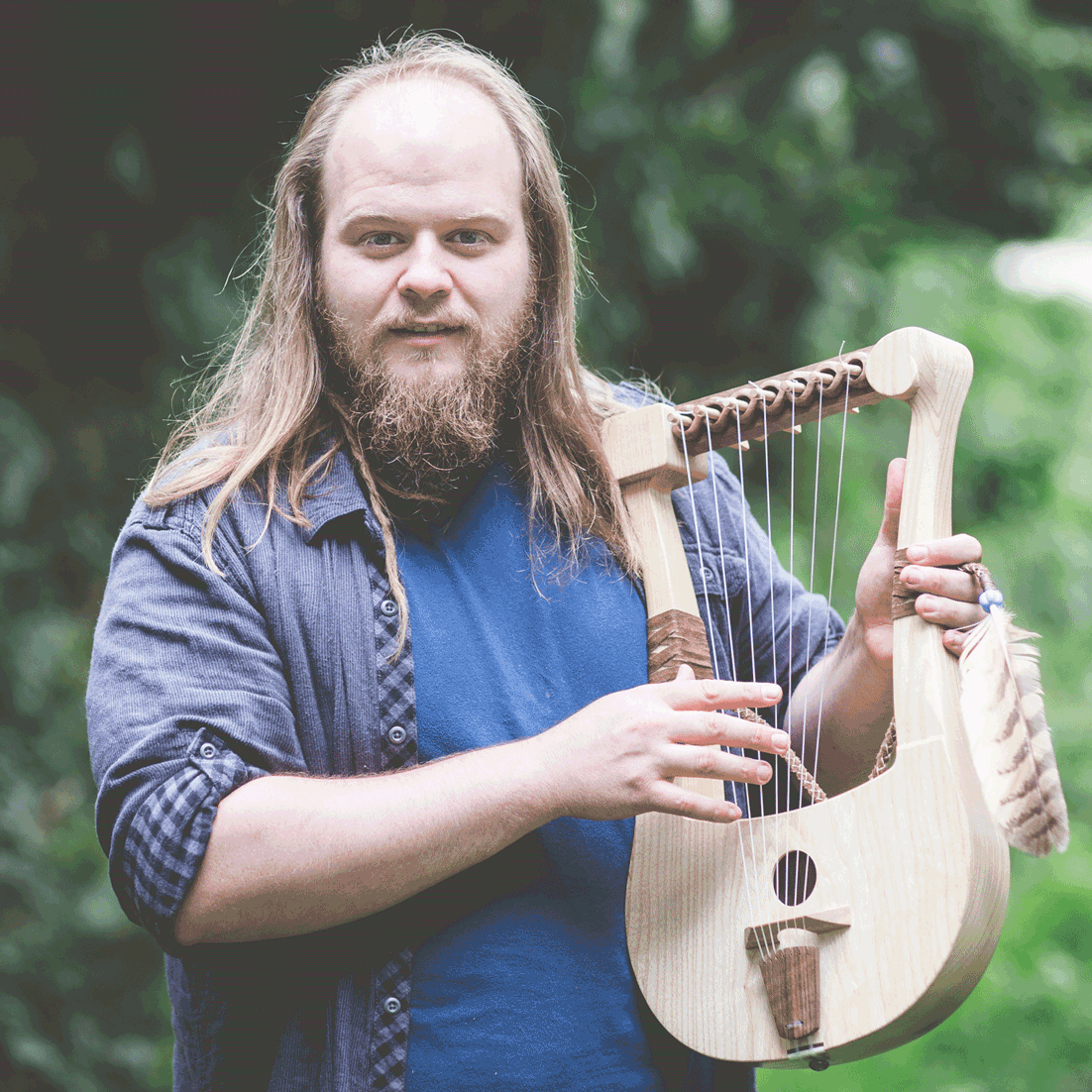 Passionate about music but also about ancient spirituality Julian bathed in music since childhood. First the piano, then the guitar and finally and especially the lyre, an instrument that will never cease to speak to you this inexhaustible enthusiast with all the energy that characterizes him!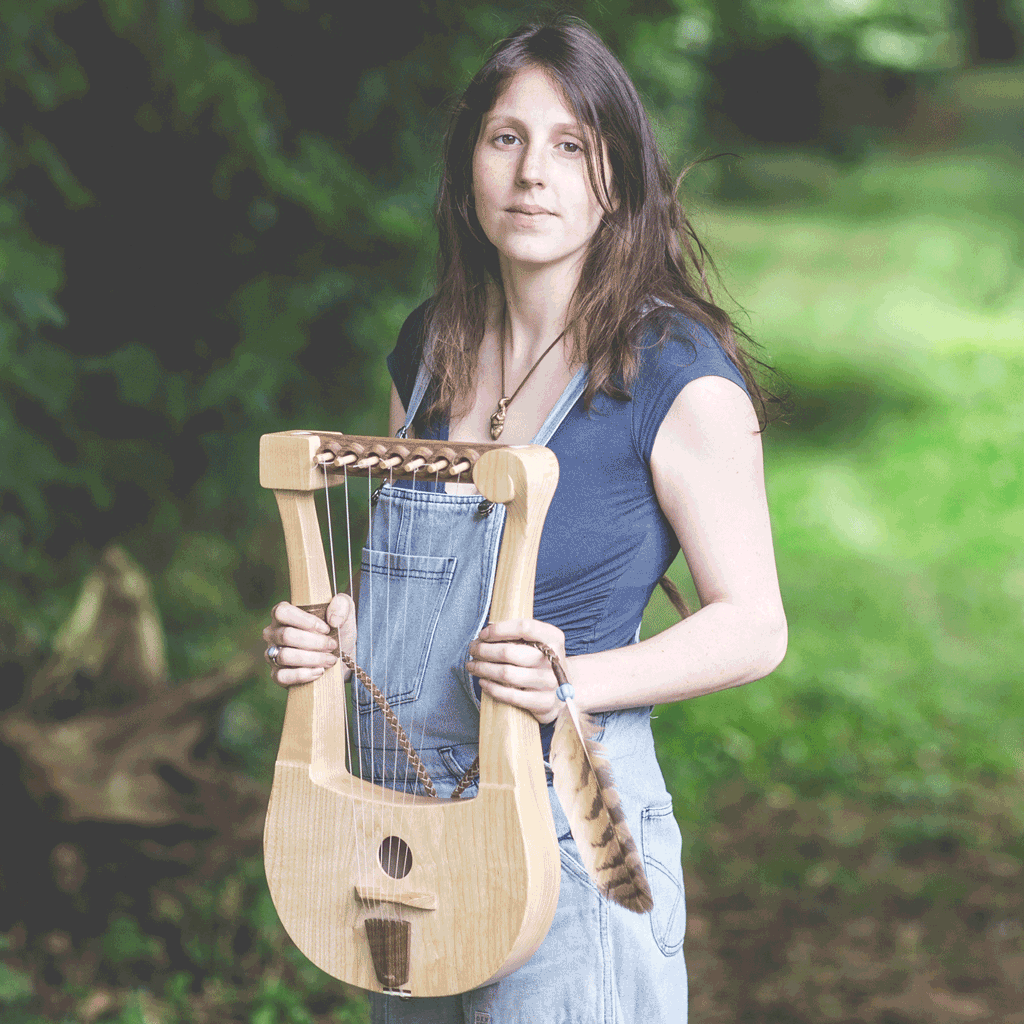 Audrey, for her part, has since childhood experienced an immersion in the traditional world of Brittany at the furious pace of festoù-noz, this tireless dancer brings to the workshop, in addition to her talents as a craftsman and musician, a sacred good atmosphere.
To each person his approach and each step his instrument.
Since ancient times, the instruments were always adapted to a need and their functionality met criteria related to the language, to a repertoire, to a style and also and especially to the person who would play it.
Formerly turned towards the individual, this approach was intended later and more generally to mass production, requiring people to adapt their procedures to an instrument often pre-manufactured on common standards.
Faithful to the old approach, The policy of the Atelier Skald is not limited to making an instrument but rather, to fabricate - yours - by adapting this future companion to your approach. With this in mind, we make the instruments on order only, meeting the expectations of concert players, reenactors, storytellers as well as those of museums or any other approach studied on a case-by-case basis to achieve an instrument closer to the person. (except for the Basic collection which occasionally offers instruments available immediately.)
EXPERIMENTAL ARCHEOLOGY
Historical Instruments
We are committed to developing a methodology and protocol for collecting and sourcing information.
The objective?
Reconstruct the instrument with the tools we reforge, the materials present on the territory at the time revealed by the work of palynologists, and finally, the techniques that we find through experimentation to obtain an instrument at most near the archaeological reality.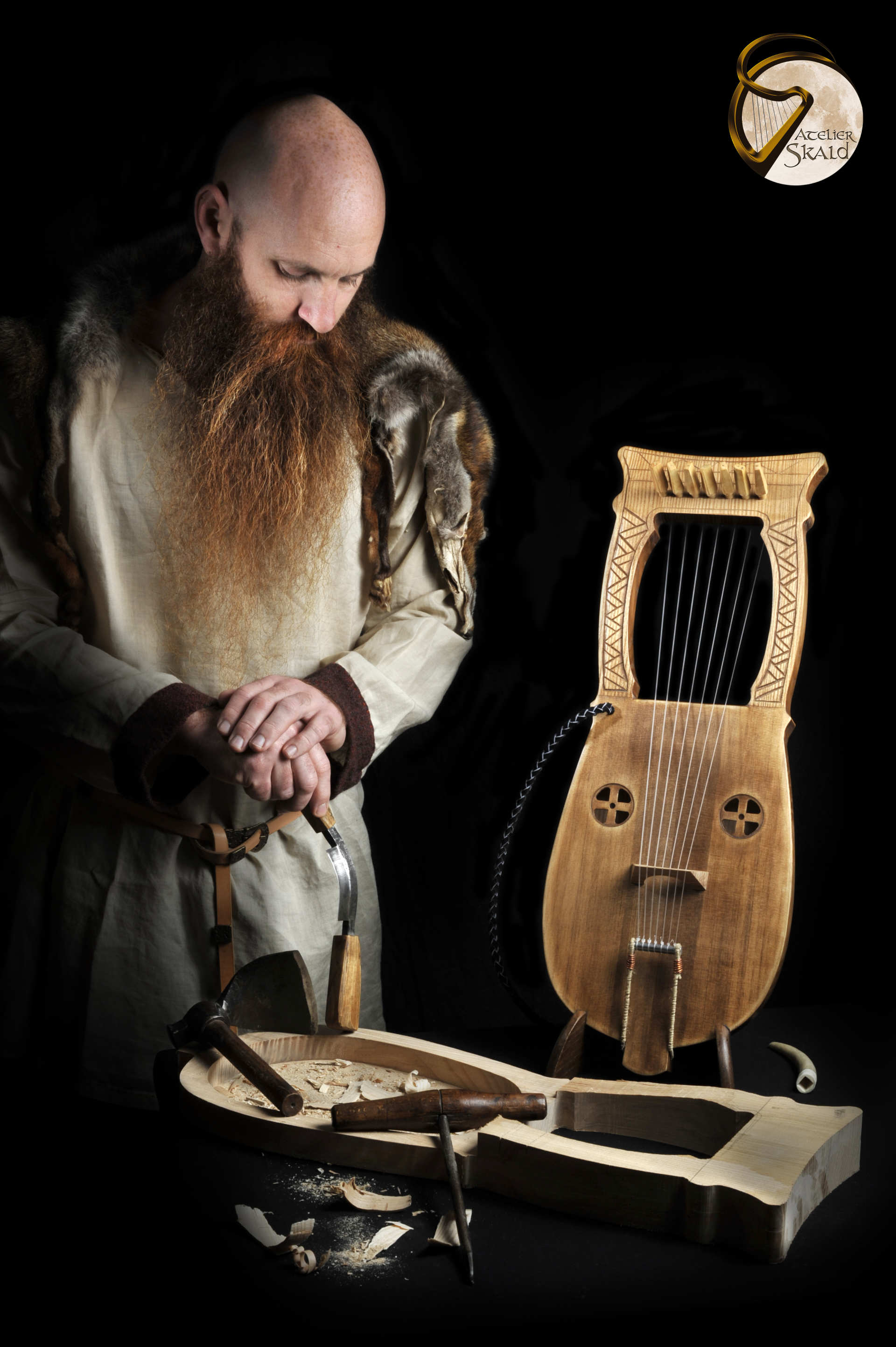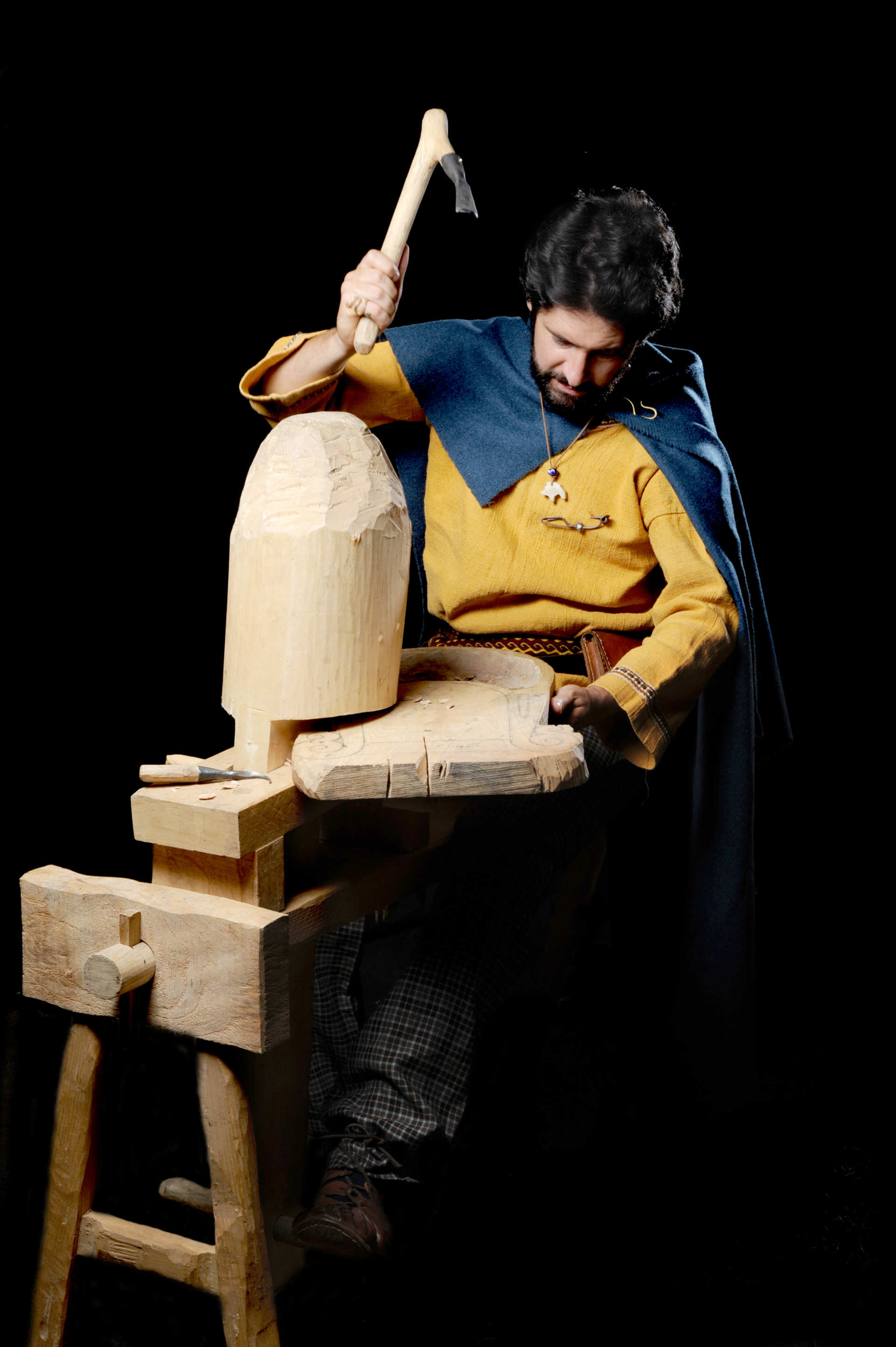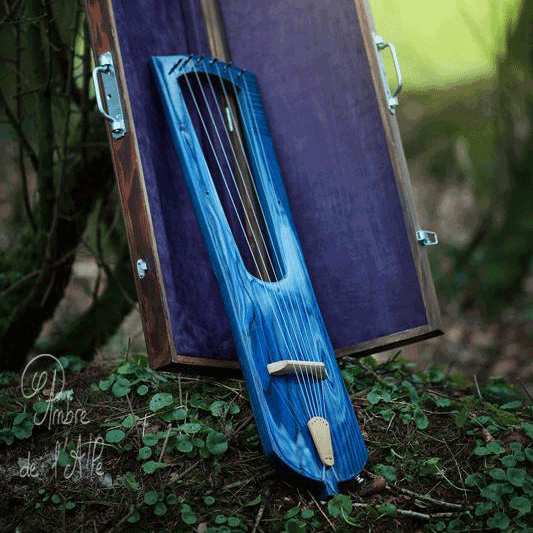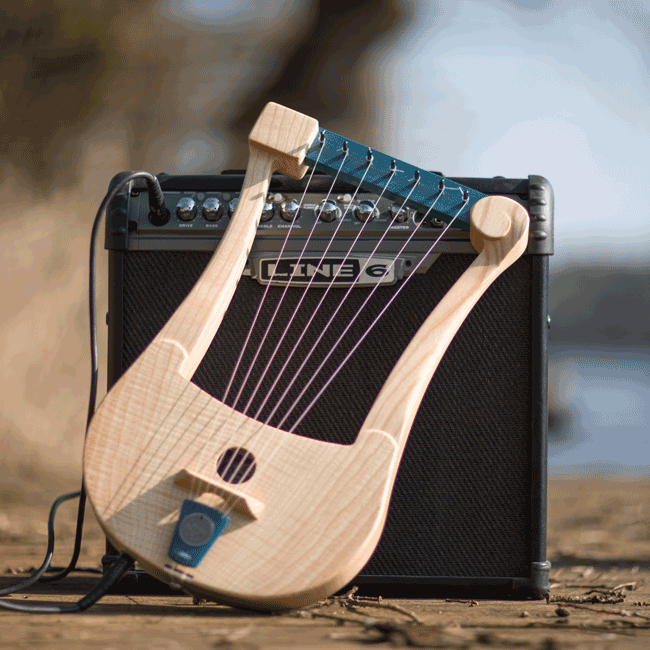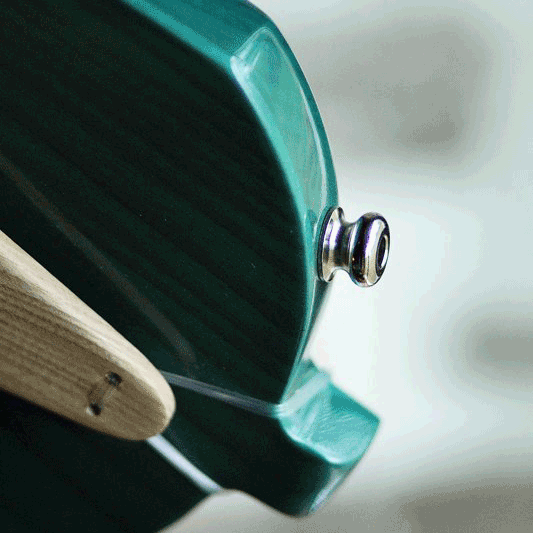 ADAPTED HISTORICAL INSTRUMENTS
Between History and Modernity
Keeping in mind that in every age, music has always been at the peak of its time, we remain attentive to the musicians and do not hesitate to adapt the historical instruments to their needs. Electro-acoustic amplification, metal dowels, nylon or metal strings, or adaptation of the design according to the artist's universe and all, keeping as the only rule of the game the fact of remaining faithful to the spirit of the instrument.

ORIGINAL CREATIONS
Concepts and unique pieces
To understand where we come from is fundamental, but it is without forgetting to look towards the future that we design instrumental creations.
Often inspired by works of literature (Tolkien, Lovecraft etc. ..) these creations are original concepts developed by Atelier Skald. With its experience of studying ancient instruments, our workshop is here to give free rein to its creative spirit and offers the meeting of legendary universe with these instruments of prestige made in a very limited way.